The Manor liegt im Ngorongoro Hochland auf dem etwa 600 Hektaren grossen Shangri-La Gut, angrenzend zur der Ngorongoro Conservation Area.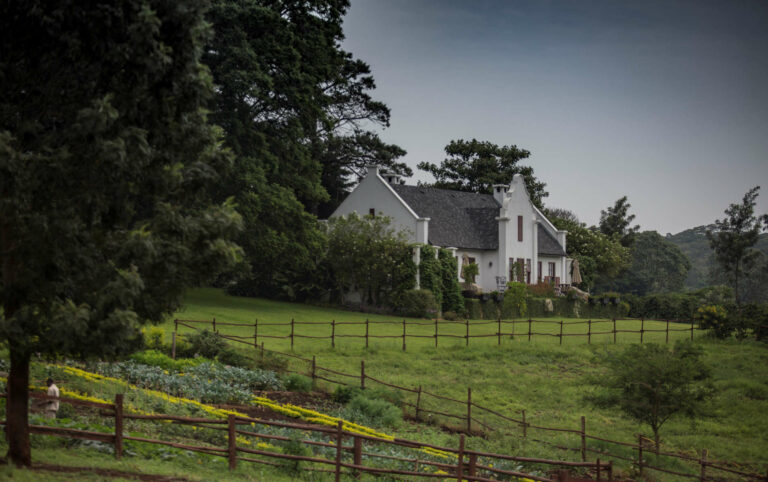 Bei dieser Lodge handelt es sich um eines der ersten Farmhäuser deutsch-niederländischer Siedler im Hochland von Ngorongoro. Diese die frühere "Kifaru Lodge" und das heutige Ngorongoro Manor, wurde liebevoll hergerichtet und renoviert. Sie wurde im Jahr 2008 eröffnete und hat nichts von seiner Charme vergangener Tage und seiner Kapholländischen Architektur verloren. Kolonialer Stil und modernes Interior Design sind gut aufeinander abgestimmt. Das Ngorongoro Manor ist ein wahres Refugium und Ruhepol zwischen hektischen Safaritouren auch für längere Aufenthalte am Kraterrand gut geeignet.
Zimmer/ Unterkünfte
Die insgesamt 20 exklusiven Cottage-Suiten ermöglichen dem Reisenden einmalige Aussichten über die atemberaubende Hochlandebenen und die einmalige Vegetation der angelegten Gärten. Die Cottages, die in einem duftenden Blumengarten mit hohen, alten Bäumen stehen, beherbergen jeweils zwei Suiten.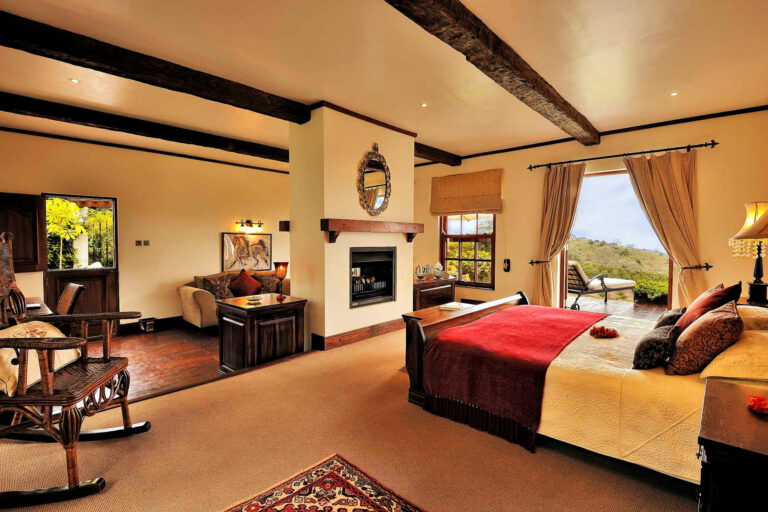 Die großräumigen Suiten sind in einem altkolonialen Stil eingerichtet mit vielen aussergewöhnlichen Accessoires und Gemälden. Jedes der hellen, weißgekalkten Zimmer-Suiten ist individuell eingerichtet und verfügt, neben einem hochwertigen Mobiliar, über einen offenen Kamin, eine Feuerstelle im privaten Garten, sowie eine Terrasse.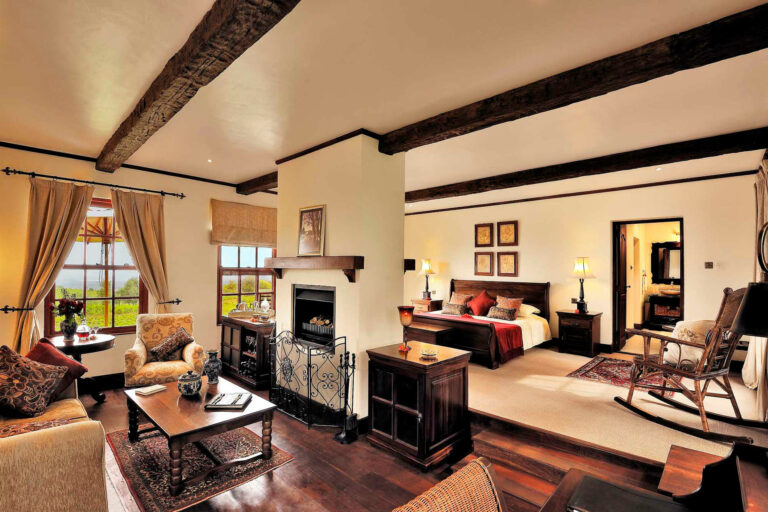 Die großzügig angelegten Badezimmer haben eine eigene Dusche und eine traditionelle große Badewanne. Haartrockner stehen in jedem Bad zur Verfügung. In allen Cottage–Suiten ist ein digitaler Safe vorhanden.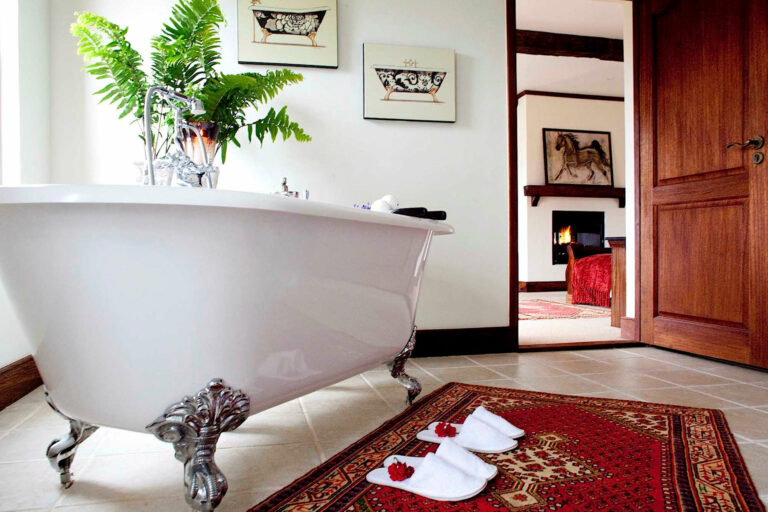 Desweiteren gibt es im Ngorongoro Manor 2 Familien-Suiten – mit separatem Eingang zu den zwei Schlafräumen. Die Familien-Einheiten können für maximal 4 Erwachsene, oder 2 Erwachsenen mit bis zu 3 Kindern genutzt werden. Sie verfügen über einen zusätzlich einen Wohnbereich mit angeschlossenen Esszimmer, privaten Swimmingpool, sowie TV- und Musikanlage.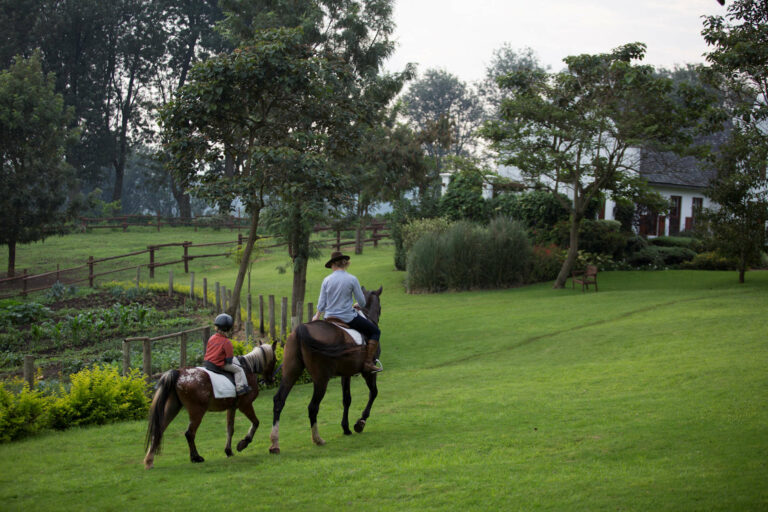 Restaurantbereich, Lounge und Hauptgebäude
Die Lounge, der Empfang und das Restaurant befinden sich im alten Farmhaus. Hier geht es zum Kaminzimmer, den formellen Essräumen, zur Bar und zum privaten Weinkeller. Im Wintergarten-Restaurant verwöhnt man Sie mit exzellenten Spezialitäten aus aller Welt, aber auch mit afrikanischen Speisen und einem gut sortierten Angebot aus dem eigenen Weinkeller.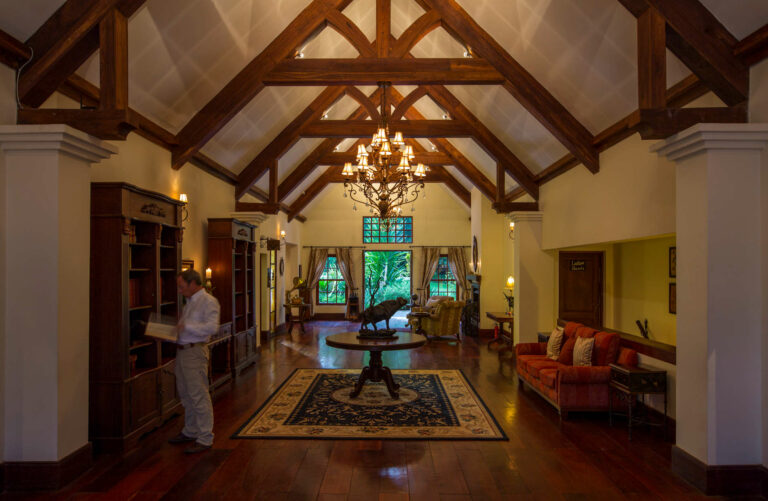 In der Bibliothek haben Sie die Möglichkeit eines Internet-Anschlusses und WLAN.  Zusätzlich finden sich auch ein Billardzimmer und einen Spa- Bereich, sowie einen Souvenirshop und eine Kunstgalerie. Das Ngorongoro Manor bietet Wäsche- und Dienerservice, private Abendessen und Babysitting an. Die privaten Pferdeställe ermöglichen Ausritte (auf Anfrage) in der Umgebung.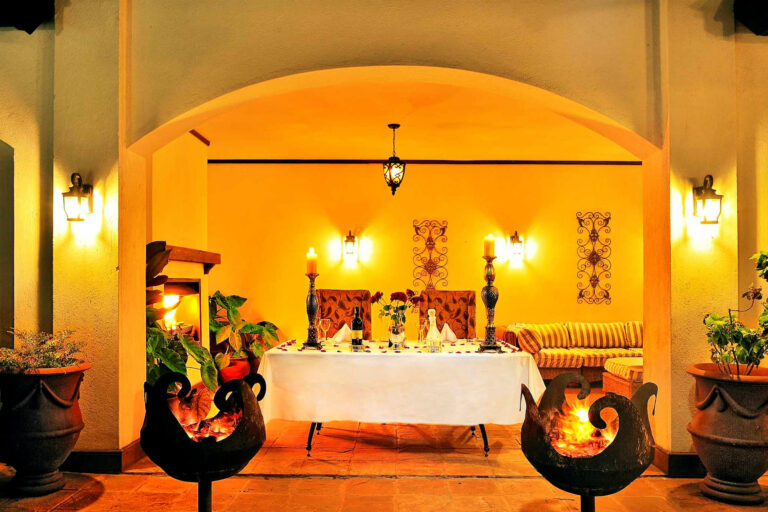 Aktivitäten
Neben den normalen Kratertouren und Pirschfahrten, ist es auch möglich vom Manor den Manyara Nationalpark zu erkunden, oder an einem freien Tag die umliegenden Kaffeeplantagen zu besuchen. Auf Anfrage können Touren mit dem Mountain Bike oder Pferdeausritte organisiert werden, sowie u.a. Ausflüge zum Masai Markt in Karatu oder zur Olduvai Schlucht. Mountainbikes sind auch für diejenigen vorgesehen, die mit einem Führer durch die nahegelegenen Hügel und Dörfer radeln möchten. Es ist auch möglich, eine Tour durch die Kaffeeplantage zu machen, gefolgt von einer Kaffeeverkostung.
Das  Manor verfügt über eigene Ställe mit drei Pferden (Jackson, Sasakwa und Equinox) und ein Pony für Kinder (Bambi). Die Gäste können in Begleitung eines Instruktors durch die Kaffeeplantagen reiten. Es ist auch möglich, einen Reitausflug mit einem Picknick-Mittagessen zu kombinieren, das Ihnen auf dem Gelände des The Manor serviert wird. Während des Tages werden die Pferde in eine Koppel entlassen, wenn sie nicht reiten.