Das zur Serena Gruppe gehörende Kirawira Tented Camp ist ein luxuriöses Zeltcamp, das auch Mitglied der Small Luxury Hotels of the World ist.  Das Kirawira Tented zeichnet sich durch seine einzigartige Lage in der Abgeschiedenheit des Western Corridor in der Serengeti und durch seine luxuriöse Ausstattung aus.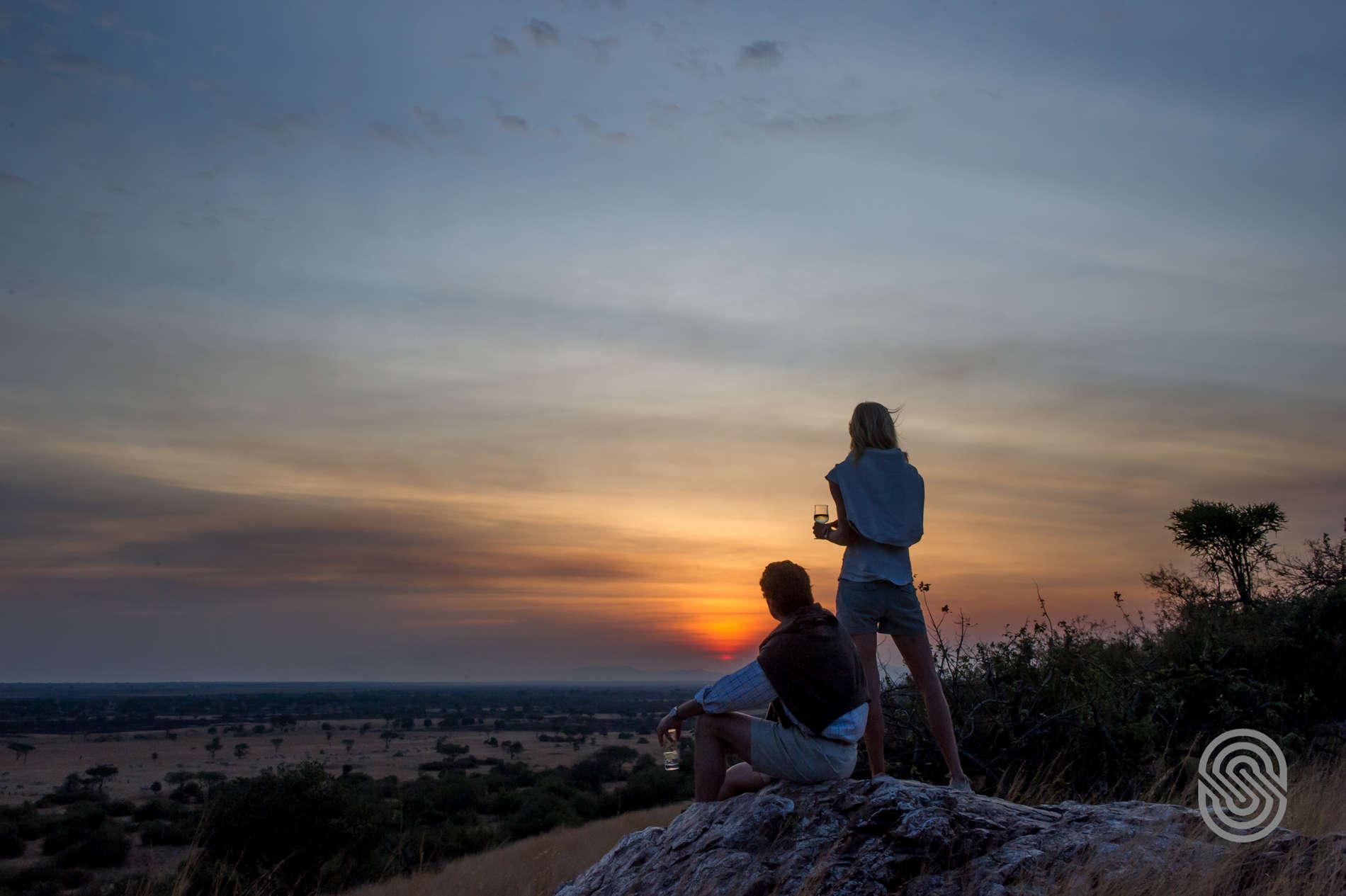 Das Kirawira Tented Camp liegt im Western Corridor im westlichen Teil der Serengeti. Im Juni kommen die Tiere auf ihrer großen Wanderung, der Migration, hier am Camp vorbei.  Das Camp steht hoch oben auf einem Hügel und bietet einen wunderbaren Blick auf die Ebenen des westlichen Serengeti Nationalparks.
Unterkunft:
Das Camp bietet 25 geräumige und luxuriöse Zelte. Es gibt 5 Zelte mit Kingsize Betten und 20 Zelte mit je 2 Einzelbetten. Die Zelte stehen auf erhöhten Holzdecks und dem Sonnenschutz dienenden Strohdächern. Jedes Zelt hat eine eigene Terrasse, auf der man abends sitzen und den Geräuschen der afrikanischen Nacht lauschen kann, und einen eigenen Butler, der sich um die Gäste kümmert, sowie natürlich ein eigenes Badezimmer.
Die Einrichtung der Zelte soll an die große Safarizeit in Ostafrika erinnern und zeigt viktorianische
Antiquitäten und afrikanische Kunstgegenstände. Die Einrichtung wird vervollständigt durch Himmelbetten, handgearbeitete Patchworkdecken, Kleiderschränke in Form von Überseekoffern, Messinglampen, Sepia-Fotografien und Sekretären aus Rosenholz. Die Badezimmer sind mit Mahagonipanelen versehen und haben ein doppeltes Marmorwaschbecken, polierte Messingarmaturen und klassisch schwarz-weiße Fliesen in der Dusche und der Toilette.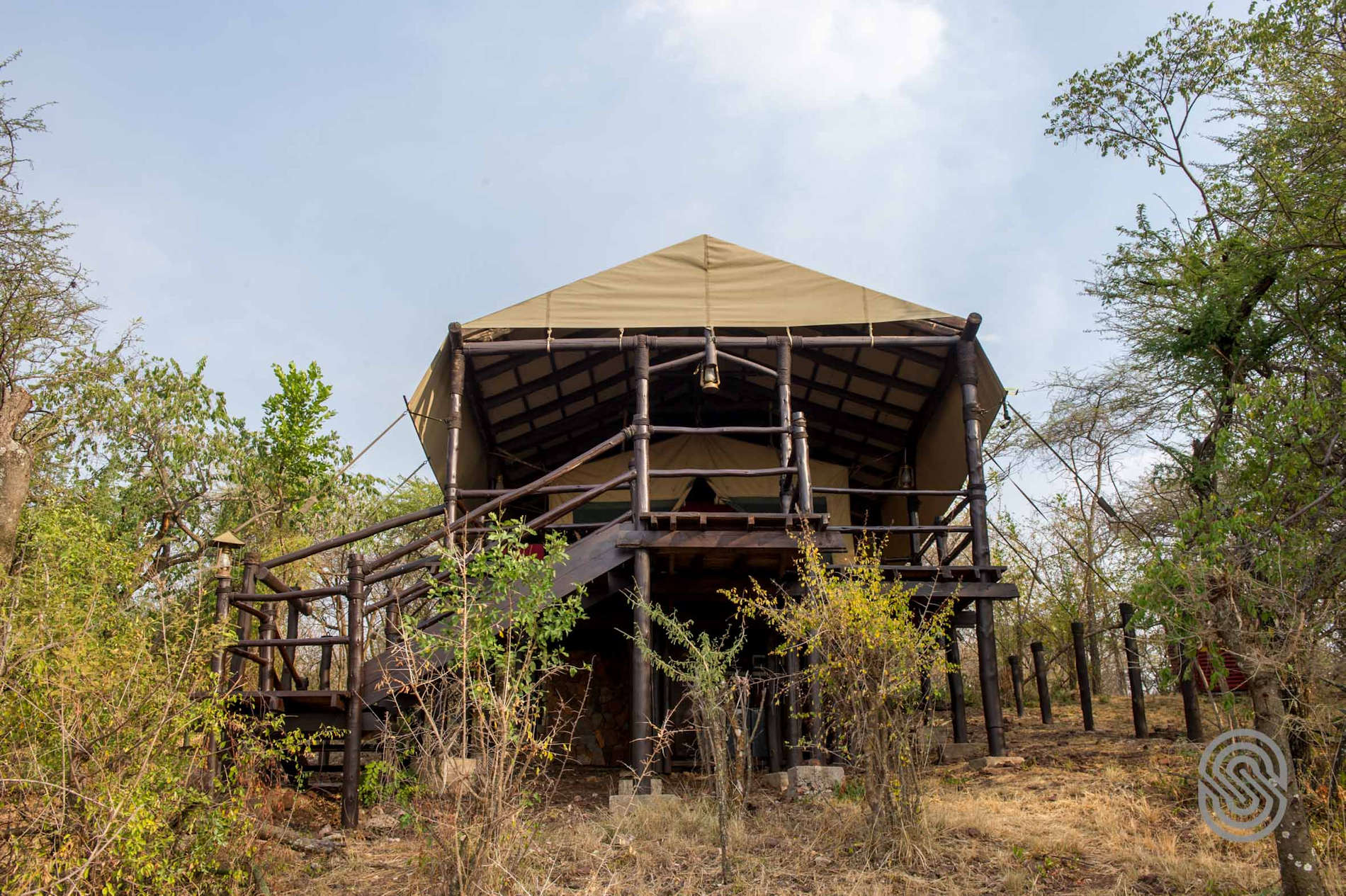 Einrichtungen:
Das Hauptzelt ist ebenfalls in einer Mischung von Edwardian Stil und Kolonialstil eingerichtet mit Chintz bedeckten Chaiselongues, persischen Teppichen, antiken Sekretärschreibtischen, antiken Grammophonen, ledergebundenen Reisetaschen und geschnitzten Schaukelstühlen. Hier gibt es auch die mit buntem Glas dekorierte Bar und die Sundowner Terrasse, auf der man den Sonnenuntergang und den Blick über einen mit Akazien bewachsenen Abhang auf die Ebenen des Western Corridor genießen kann.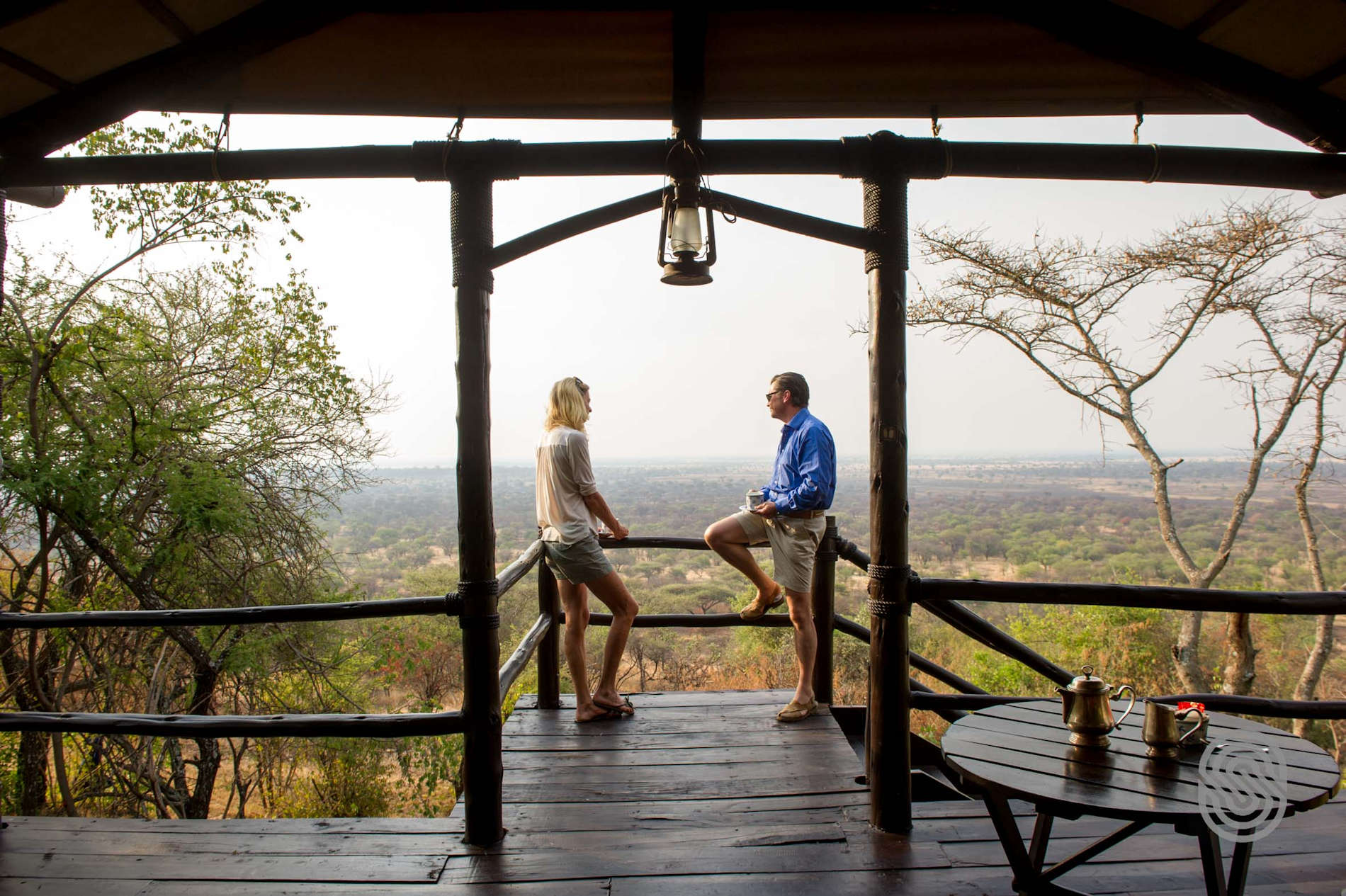 Das Speisezelt ist ebenfalls opulent ausgestattet und nimmt die koloniale Atmosphäre des Camps mit wertvollem Geschirr und Silberbestecken wieder auf. Bedient werden die Gäste vom in weißen langen Swahili Gewändern und Turbanen gekleideten Personal. Natürlich werden Ihre persönlichen Diätanforderungen gerne berücksichtigt.
Die reichhaltigen Mahlzeiten umfassen ein englisches Frühstück und 5-Gänge Menus als Mittag- und Abendessen mit schmackhaften Suppen, Salaten, Braten, Sorbets, Käseplatte, frischem arabischen Kaffee und einer großen Auswahl an europäischen und südafrikanischen Weinen. Nach der Siesta und vor der Pirschfahrt am Nachmittag wird Ihnen Kaffee und Gebäck und Kuchen angeboten.
Aktivitäten:
Das Camp bietet Pirschfahrten mit ausgezeichnet trainierten Fahrern in geländegängigen Fahrzeugen an sowie geführte Fußsafaris. Tierbeobachtungsfahrten in die Serengeti werden am Vormittag und am Nachmittag durchgeführt. Dabei fahren Sie auch zum berühmten Grumeti River, um Krokodilen zu beobachten.
Der Grumeti zieht sich in vielen Windungen durch das Ökosystem und ist für seine gewaltigen Krokodile bekannt. Während der Tierbeobachtungsfahrten haben Sie die Gelegenheit, einen umfassenden Eindruck vom Tierreichtum der Serengeti zu gewinnen. Ausführlichere Informationen zur Serengeti finden Sie auf unserer Webseite zum Serengeti Nationalpark.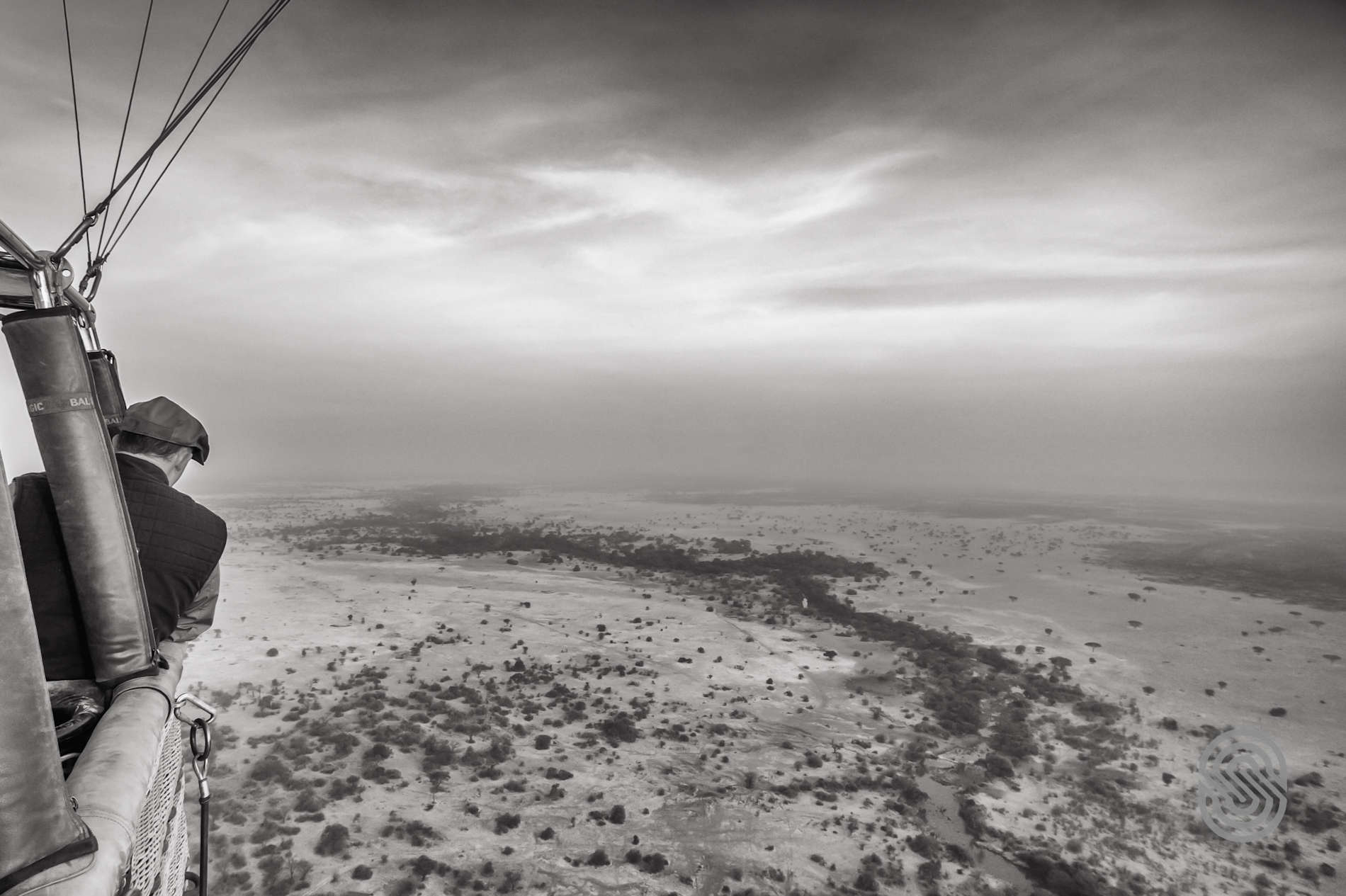 Außerdem werden Besuche zu benachbarten Gemeinden und Schulen sowie Vorträge über Sitten und Traditionen und das Leben der Völker der Ikoma und Sikuma angeboten.Nach einem Tag voller Aktivitäten können Sie sich bei einer Massage oder einer Aromatherapiebehandlung entspannen oder in der gut ausgestatteten Bücherei mit Büchern über Afrika Ihr Wissen vertiefen.
Auch der Swimming Pool lädt zum Entspannen ein. Eine umfangreiche Auswahl an Geschenken und Safari-Ausstattung wird Ihnen im Laden geboten. Dazu gehören auch Postkarten, Briefpapier, etc.
Elektrizität steht in den Zelten rund um die Uhr zur Verfügung. Außerdem gibt es einen Wäscheservice.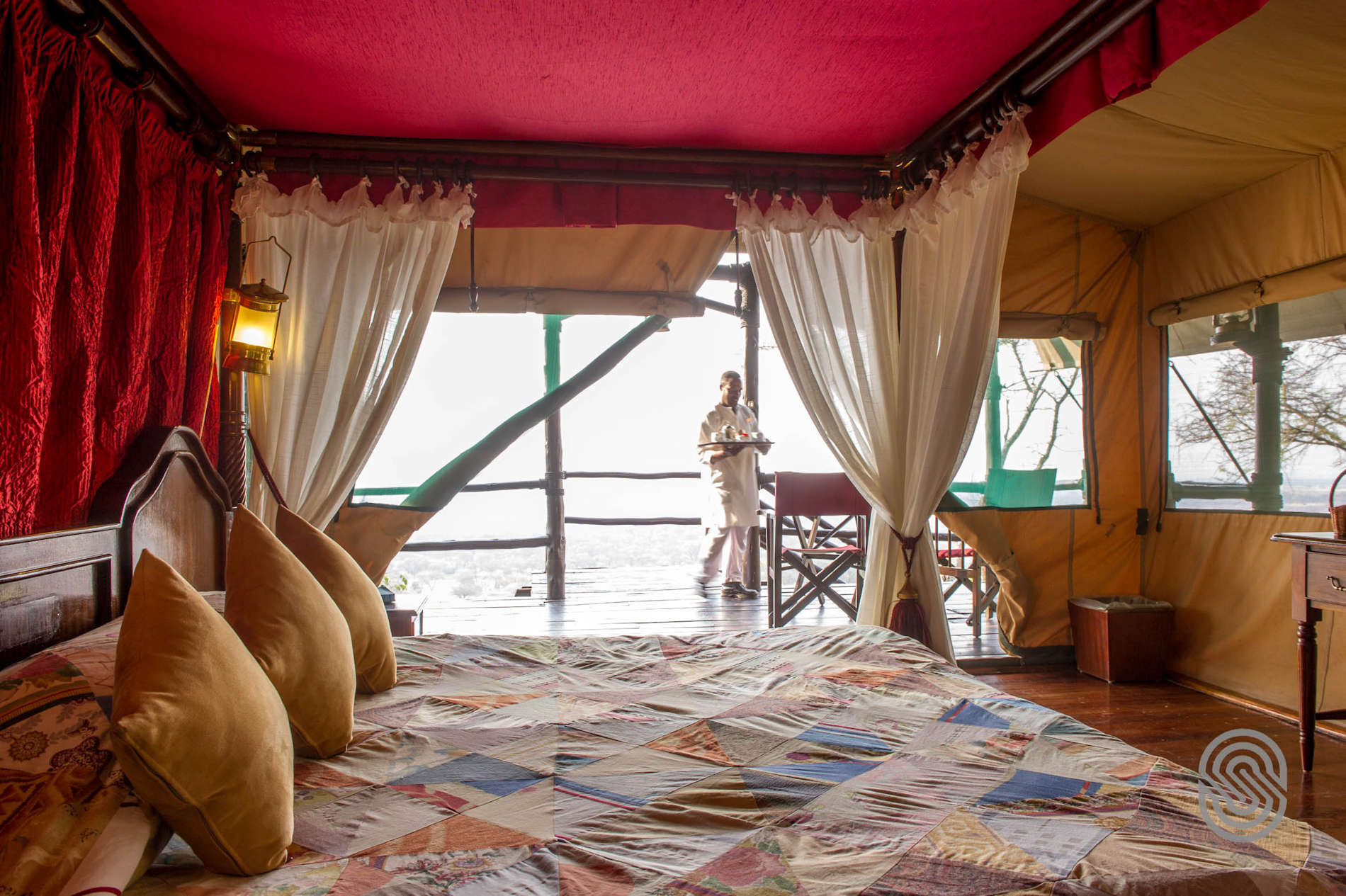 Kirawira Serena Camp
7. Dezember 2017